Someone once said, "little girls with dreams become women with vision."
International Women's Day was first observed in the early 1900s and has since become a month long celebration to commemorate the economic, political, and social achievements of women worldwide. Every year on March 8th, millions of women and men join together to participate in marches, rallies, peaceful protests and a continuous movement towards gender parity.
At KLR 55% of our professionals are women, with women leading our wealth management team, human resources and marketing departments, and Newport office. We caught up with a handful of KLR's professional women to recognize the incredible strides they have made in the industry, and to showcase what makes women amazing community stewards, mentors, trailblazers, risk-takers, world travelers, business leaders and inspirations to all people.
Women are community stewards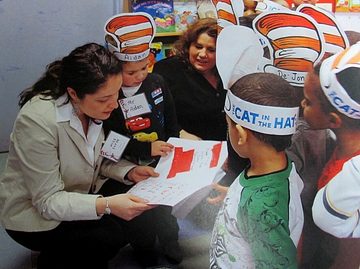 Growing up in a close-knit Portuguese family, KLR Partner Sandy Ross says that community service was ingrained in her spirit at a very young age. Since Sandy was the first in her family to move to the U.S. and graduate college, she knew that she had the potential to make her family immensely proud, to use what she learned as a little girl to succeed in a professional career.
Sandy incorporates social good in every part of her life, whether she's helping a nonprofit navigate tax laws, serving on a board, reading to children, or participating in Walk-a-thons with her two sons.
How does she balance her career and personal life? "It's all about being present, being your best self wherever you are."
Women are mentors
Like Sandy, Senior Audit Manager Lauren Amaral has always wanted to help others succeed. Lauren has been dedicated to KLR's college recruiting process since she started at the firm 8 years ago. "Most don't realize how important it is to have a mentor in the beginning stages of your career," she says. "The littlest pieces of advice mean so much."
As a mentor to college students, and as a mom, Lauren's life is guided very much by guiding others—something she is extremely proud of. "When I was a little girl, my mom always instilled in me that I could be whomever I wanted to be."
Lauren strives to teach her son the same values, and she is grateful for the chance to be the best mom she can be while also being a resource for her clients, and a role model for students.
Women are trailblazers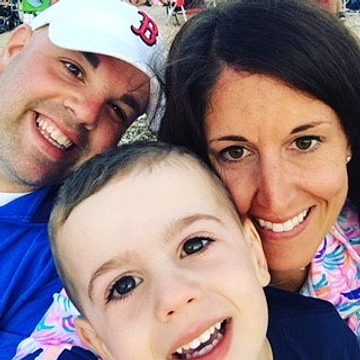 Lauren is not the only one who draws inspiration from her mother. "My mother didn't have the same opportunities I had," says Tejal Sanghvi, Tax Manager. "But she never told me that I should be treated differently because I was a girl. She always treated me as a child with the world at my feet."
When Tejal came to the states from India, newly married, entering a completely different culture than she was used to, she was excited, yet nervous for what was to come. With a competitive Chartered Accountant license acquired in India, Tejal was eager to get started in an accounting career in the states.
Fast forward 10 years and Tejal has been promoted twice at KLR, and has a goal of becoming partner one day.
When will Tejal know she is successful? "Success is not simply reaching professional goals," she says. "When I look at my favorite photo of my husband and me smiling, it really says it all- That's success in my mind."
Women are risk-takers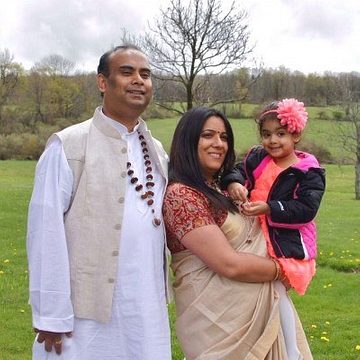 Senior Tax Manager Parul Bansal came to the U.S. 17 years ago with $300 and a bag of clothes. Like Tejal, Parul was eager to start a life in the U.S. with her new husband, but there was a lot of uncertainty about her future. Her husband was the only person she would know. She could only communicate with her family occasionally by using a "prepaid calling card". She wouldn't be able to use her Chartered Accountant license she worked hard to achieve in India. Yet she never lost hope.
"I felt a sense of relief when I landed in the U.S. My heart soared at the possibilities I had ahead of me, especially as a woman".
Parul's unfailing positivity has helped her succeed personally and professionally. "I started my career in the U.S. uncertain about what was to come 17 years ago. I am proud of the life I've been able to create for my daughter."
Women are world travelers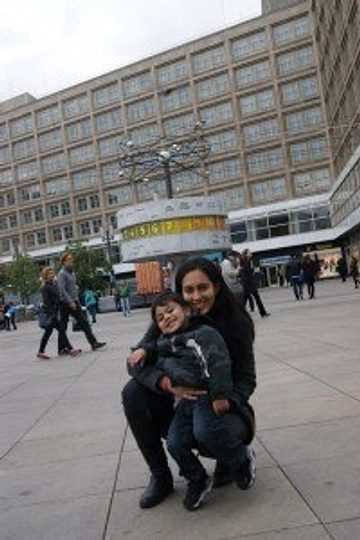 Like Parul, Francheska Pimentel, International Tax Manager, has had to deal with new beginnings and an uncertain future. With roots in the Dominican Republic, she came to the U.S. at age 8 fluent in Spanish, and later learned both English and French. Francheska worked as an expatriate in Brussels in 2014, which both strengthened her French and made her "much more culturally acute," she says. Raising her young son in a foreign country was a challenge, but she is thankful for it. Francheska has since been invited to speak on an International tax panel in Switzerland, which she considers her proudest moment to date.
"I want to be a source of inspiration for Latina women in our industry," she notes, "I want them to know that any woman can achieve anything she puts her mind to."
Women are go-getters
Similarly, Jessica Ashley seeks to show women that believing in one's self is the key to success. Jess started at KLR when she was an intern and has since progressed throughout her career to become a Senior Audit Manager. "I've had the chance to progress professionally and personally in countless ways at KLR. I've worked with some clients since I started as an associate. Now I'm married and have a son, and they've seen me grow so much!"
Who inspires Jess to be the best she can be? "My grandmother came to the U.S. from Portugal with her husband and four kids, not knowing a word of English. She was able to teach herself and my grandfather English, hold down a job and take care of her family. This instilled in me that if I want something, I have to work hard for it."
Women empower each other.
This month, we celebrate all the strong women in our lives and the ones who have paved the way for women everywhere to be whomever they want to be and to succeed in whatever they do. After all, "A woman with a vision empowers an empire of women to do more, see more, and be more."